El Higo: 2 Ha of Land, Ready for Development!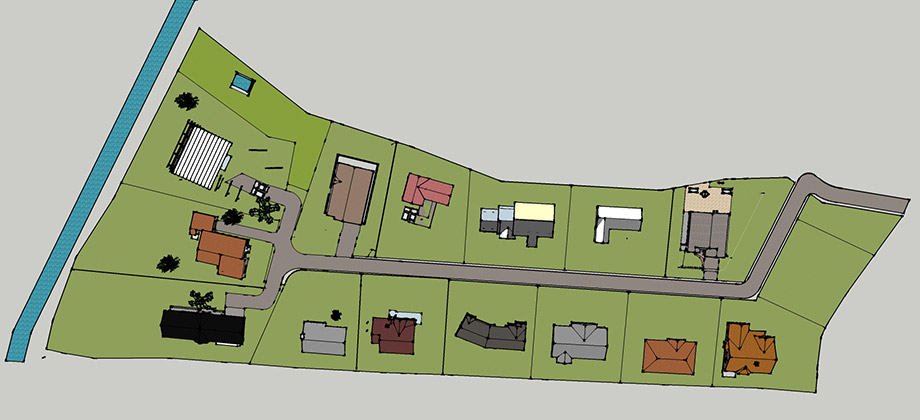 Size of the Lot:

20,537 m2
Finca de 2 ha –
Nuevo proyecto en El Higo, listo para desarollar!
Great opportunity for developers and investors: 2 hectar property in good location with already existing and approved land development plan*. It allows the buyer to divide the property into 17 single lots. On 15 lots – each with a size of approx. 900 m2 – residental homes can be built and sold or rented. (The 2 remaining lots have to stay public as so called "green areas").
According to the plan (see gallery picture below) a road leads through the property that grants easy access to each lot.
The property is located close to the Interamericana, to Pacific Beaches, the new Rio Hato Airport and the Ocean View Mall (under construction). – A rapidly developing area that guarantees the buyer an appreciation value of his investment. The location also ensures privacy and tranquility.Be also aware that the price of $6.09 per m2 is a bargain!
Location:
El Higo (Province: Panama, District: San Carlos, Corregimiento: El Higo, Location: Maria Vicente)
From the main road in Maria Vicente a 300 m unpaved road leads to the entrance of the property.
The western part of the property is limited by the river Agallal.
Distances:
1.45 km or 2 minutes to drive from the Interamericana in northern direction.

6.5 km away from the entrance to El Valle (Las Uvas) in western direction

11 km from Santa Clara Beach

12 km from the new International Airport at Rio Hato

15 km from the new Ocean View Mall
Maps can be downloaded here and here.
*The land development plan (see gallery picture below) is approved by the environmental protection agency (ANAM).
Grande oportunidad para desarolladores y inversionistas: Propiedad de 2 hectareas con plano existente y aprobado por ANAM. Permite el comprador a dividir la propiedad en 17 lotes singulares. En 15 lotes – cada uno de un tamaño de ca. 900 m2 – se puede construir casas residenciales para vender o alquiler. (Los otros dos lotes tienen que quedarse areas publicos o "areas verdes").
El plano tambien contiene una calle para garantizar un acceso facil a cada lote.
La propiedad esta ubicada cerca de la Interamericana, de las playas Pacificas, del nuevo areopuerto en Rio Hato y de la Ocean View Mall (en construccion). – Una area lo que desarolla rapidamente, lo que garantiza un aumento de la inversion del comprador. La ubicacion de la propiedad ofrece privacidad y tranquilidad.Atenda tambien que el precio de $6.09 por m2 es una ganga!
Ubicacion:
El Higo (Provincia: Panama, Distrito: San Carlos, Corregimiento: El Higo, Lugar: Maria Vicente)
De la calle principal en Maria Vicente una calle sin asfalto de 300 m va a la entrada de la propiedad.
En el oueste el terreno esta limitado por el Rio Agallal.
Distancias:
1.45 km o 2 minutos a manejar de la Interamericana al norte

6.5 km de la entrada a El Valle (Las Uvas)

11 km de Playa Santa Clara

12 km del nuevo areopuerto en Rio Hato

15 km de la Ocean View Mall
Mapas adicionales hay aqui y aqui.