Remodelled House in Las Lajas, Chiriqui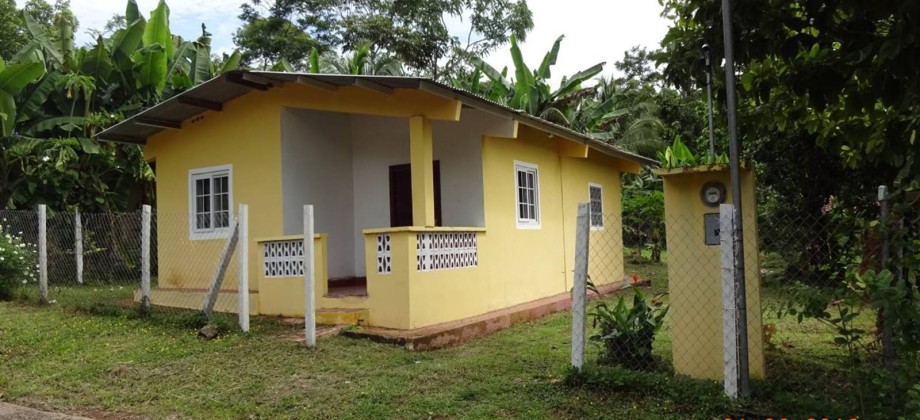 Size of the Lot:

404 m2

Size of Construction:

77 m2
Location:
The property is located in Las Lajas, Chiriqui, between Santiago (2 hours) y David (1 hour), 5 minutes from the Interamericana and 10-15 minutes from the beach of Las Lajas. It is settled in a quiet and natural environment and easy to reach by car. The property is located close to the center of Las Lajas directly at the road.
Facilities:
The house has 2 bedrooms, 1 bathroom, kitchen, 2 living rooms and terrace. The house was remodelled in 2016 and has new tiling, new doors inside and new windows at the front side. Access to electricity, water and internet is available. The house will be painted inside before selling.
Casa remodelada en Las Lajas, Chiriqui
Ubicación

:
La propiedad está ubicada en Las Lajas, Chiriqui entre Santiago (2 horas) y David (1 hora), 5 minutos de la  Interamericana y 10-15 minutos de la playa Las Lajas. Está ubicada en un ambiente tranquilo y natural y se puede llegar facilmente. Está cerca del centro de Las Lajas, directamente a lado de la calle.
Facilidades:
La casa tiene 2 habitaciones, 1 baño, cocina, 2 salas y terraza. La casa se remodelaron en 2016 y tiene nuevas baldozas, nuevas puertas dentro y nuevas ventanas en el parte delantera. Hay acceso a internet, agua y luz. La casa está pintada dentro antes de la venta.